​Telemetry Quick View
For site telemetry updates, please refresh page.
Clear.Sky.Clock
​
(If the Clear Sky Clock is on a prior date, clear your history and it will update)

Alcor Seeing Monitor: Nightly Mean Seeing
Starts at 8:30 PM. During the day this number represents the mean seeing for the previous night. During the evening, this number represents the current mean seeing for that evening.



Alcor.Seeing.Monitor
Starts at 8:30 PM


Current Mean Seeing and Graphic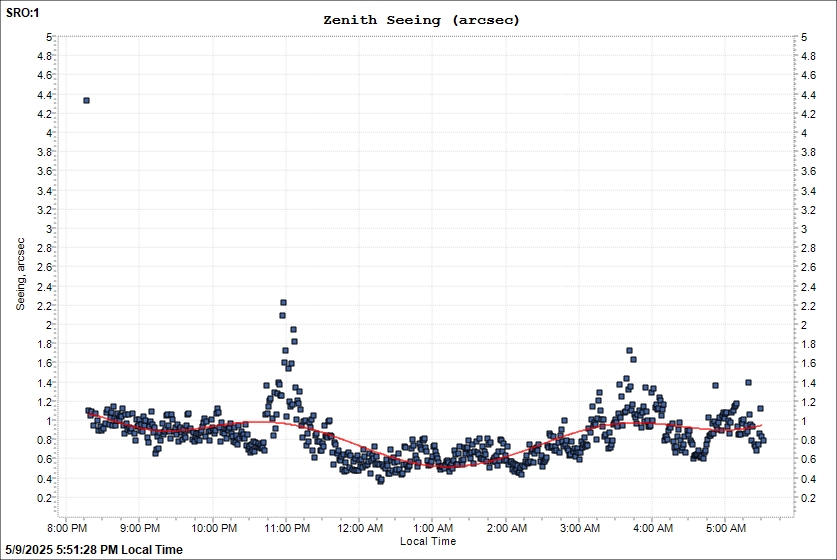 Alcor.Flux.Data
This reading is a measure of sky transparency, generated by the Alcor Cyclope Seeing Monitor.
​Starts at 9:30 PM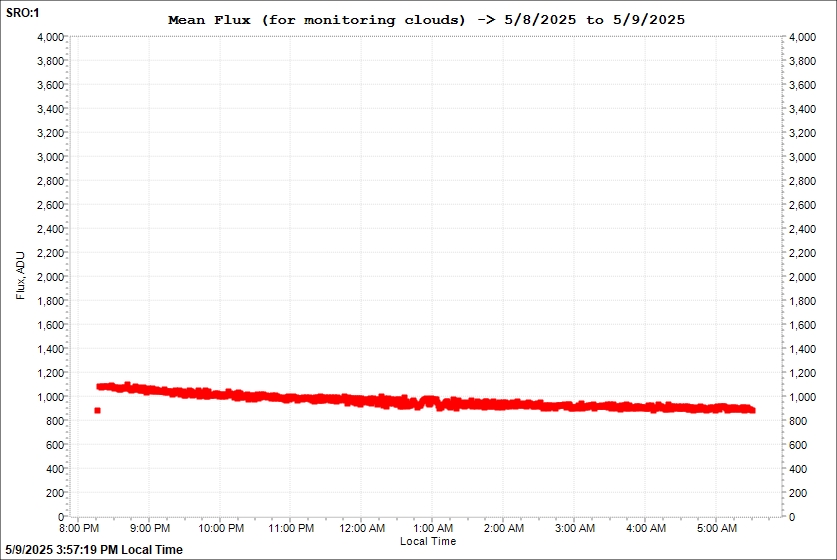 SBIG Seeing Monitor
Starts at 9:30 PM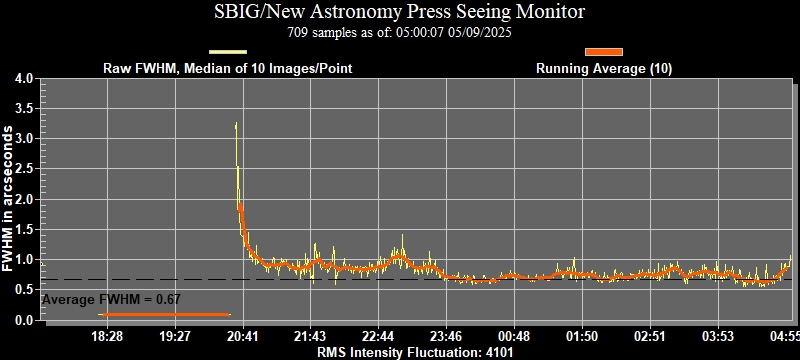 SkyAlert Weather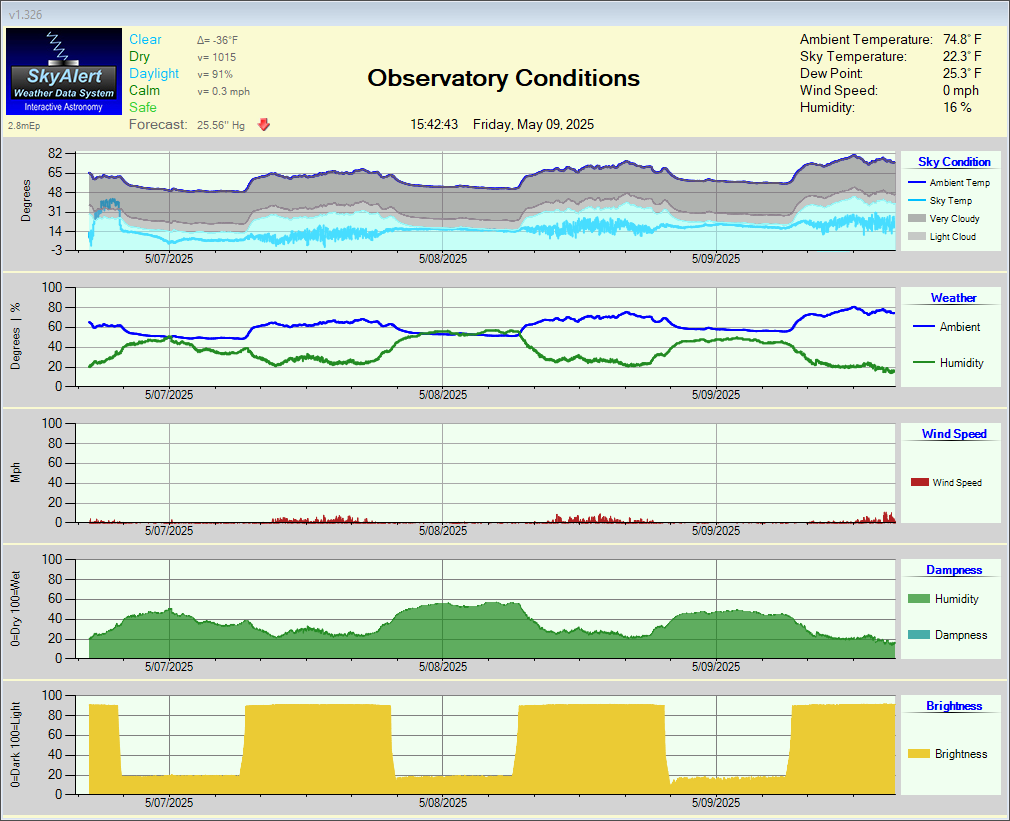 High Definition Alcor All Sky Camera
(North is up with East to the right)


Wide Angle Color Sky Camera
(Best During the Day)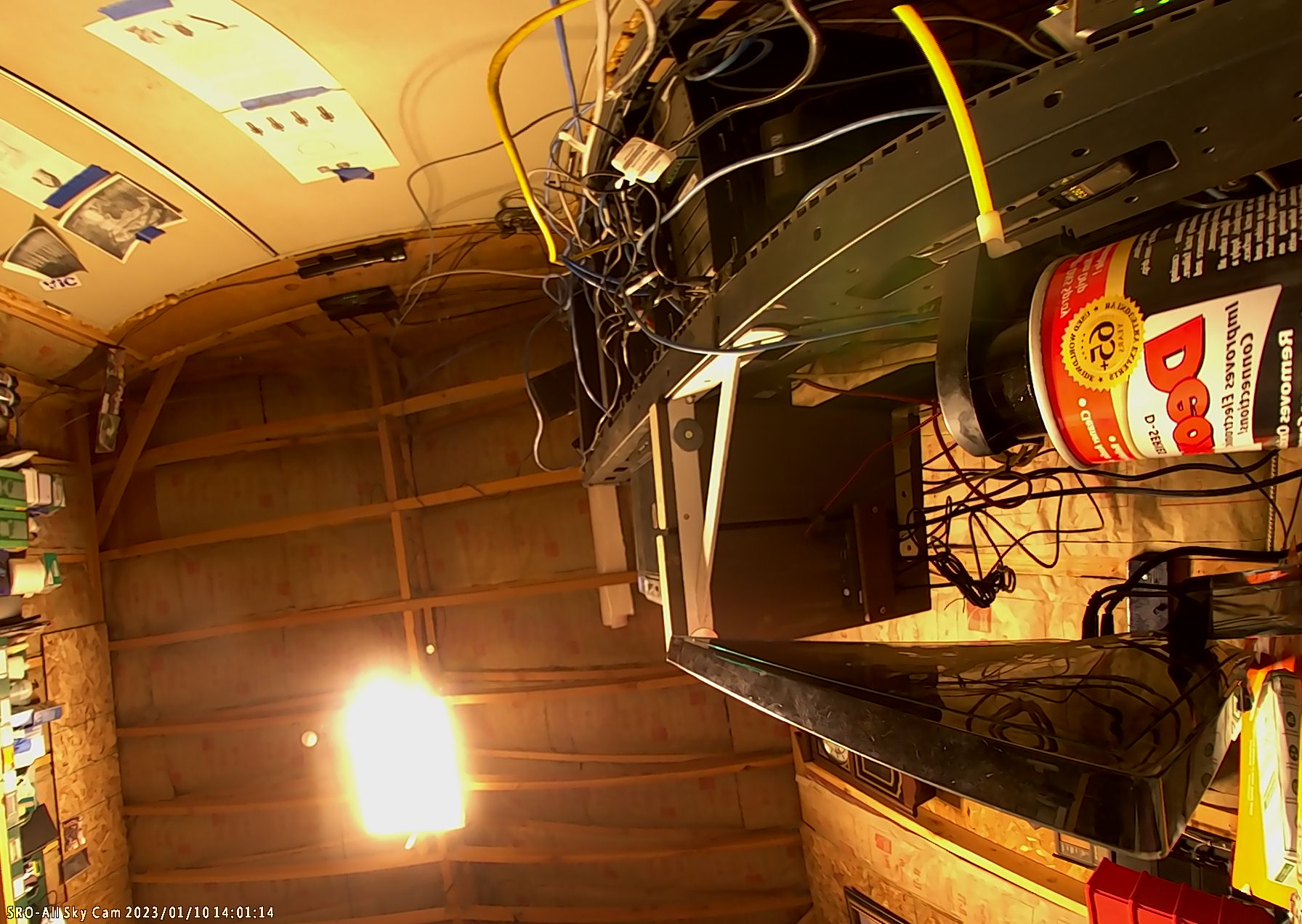 Sky Quality
(Unihedron Sky Quality Monitor LE utilizing Knightware Software)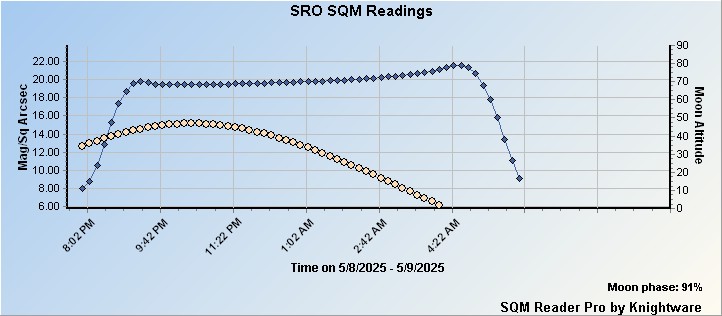 SRO Live Cams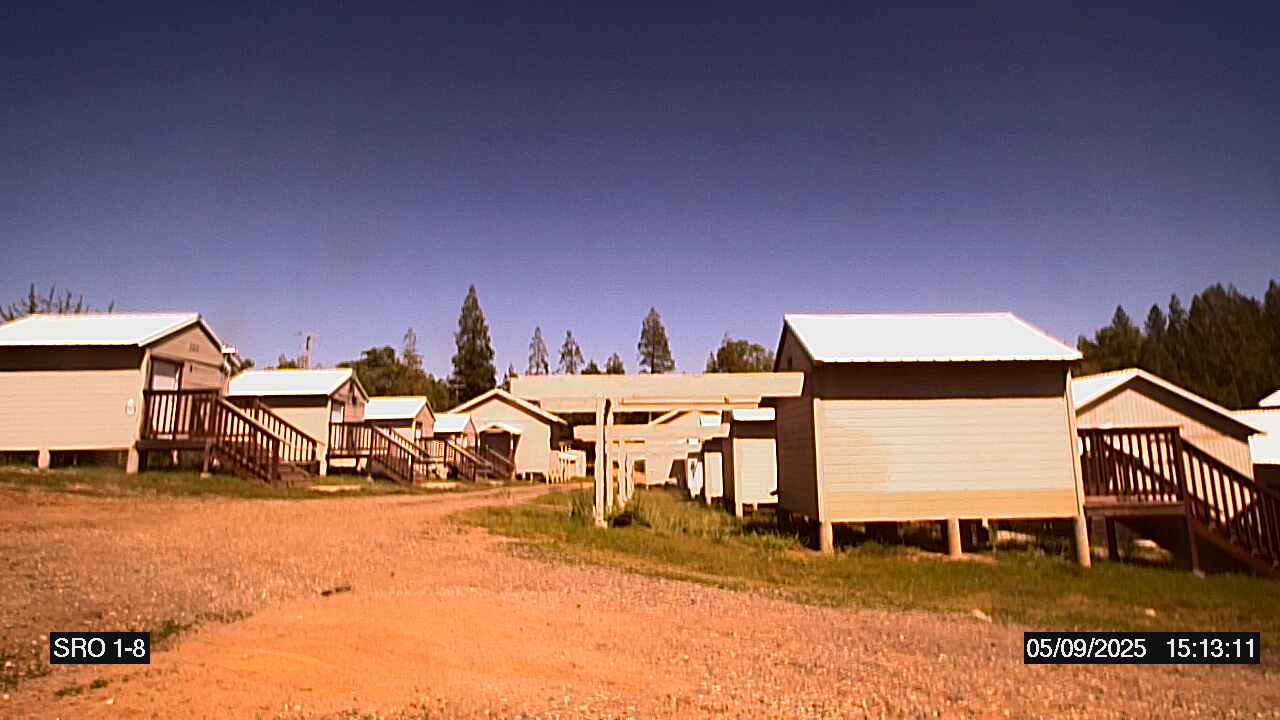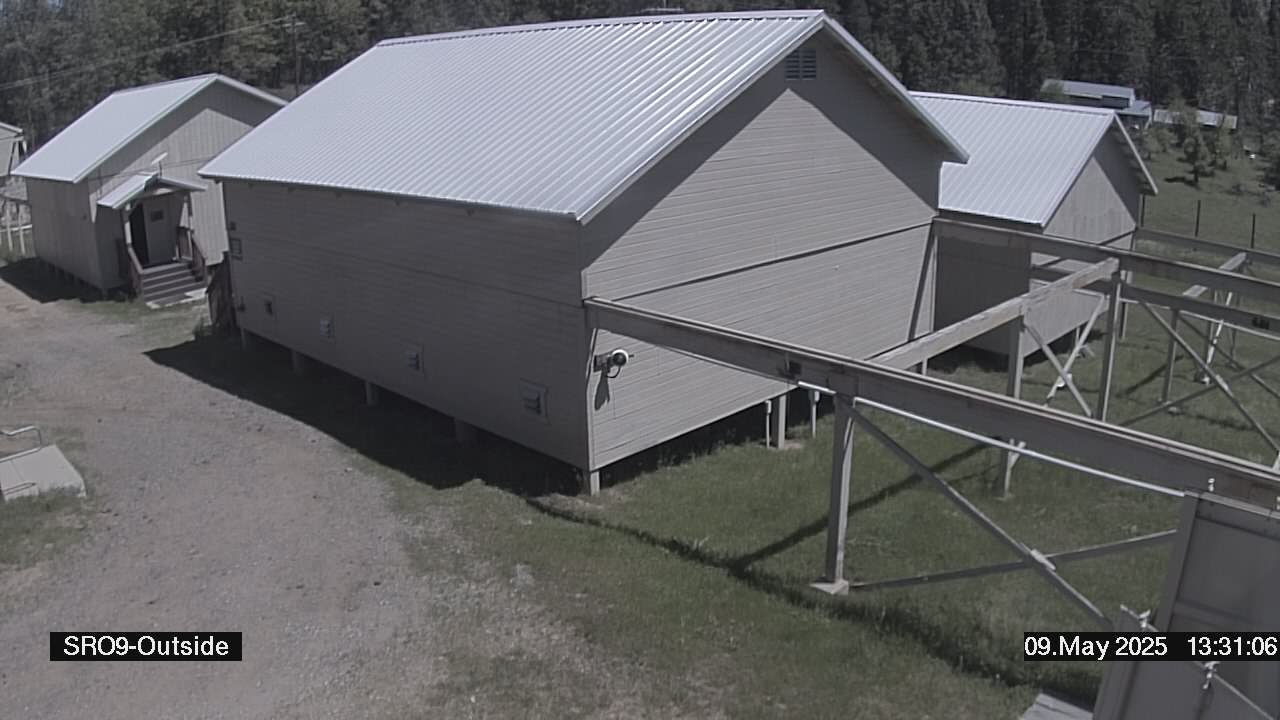 ---